Contact
You can reach us by e-mail at asimplefarmin@gmail.com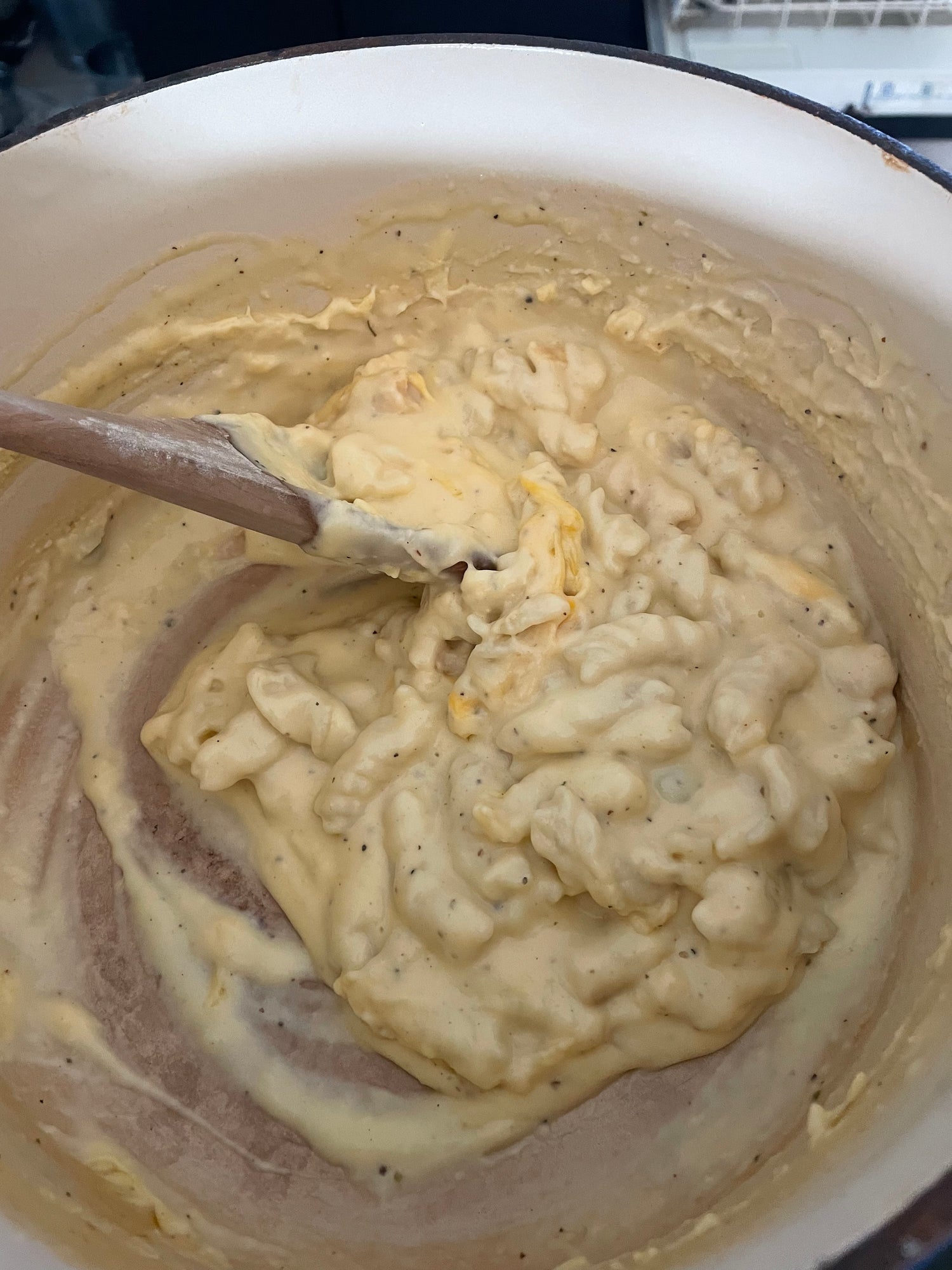 Whipped up Mac 'n Cheese
Seems like we've forgotten how to whip up some delicious mac 'n cheese since the days of Home Economics.
Throw a good heap of butter in a pot, and melt. Add a palmful of flour to the melted butter. Slowly add milk (up to two cups) and keep stirring until a sauce is made. Add chunks or shredded cheese, stir in until melted. Add the cooked pasta of your choice. Season with FLIPPIN' GOOD Farm Dust.
Button label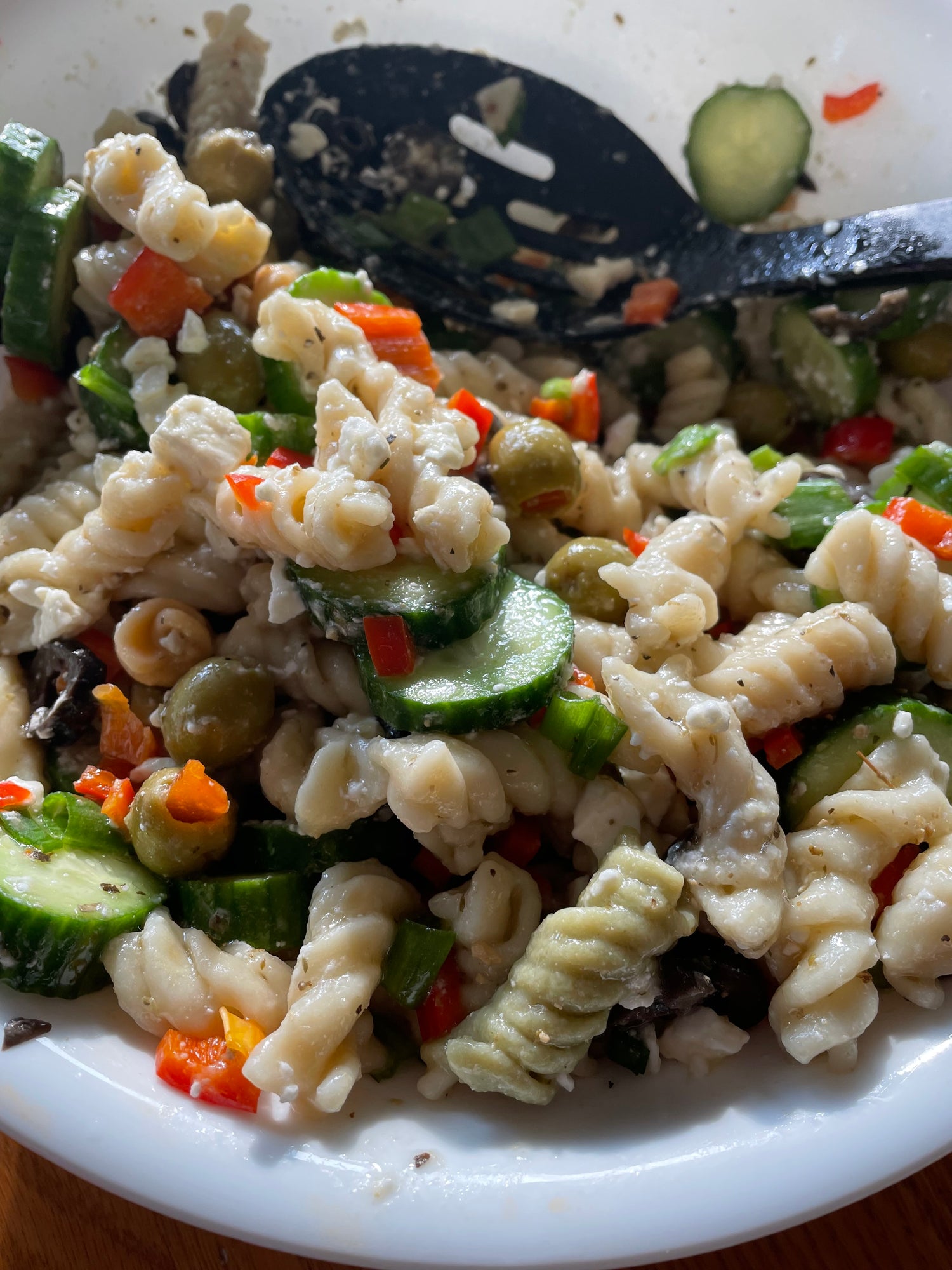 Busy Greek Pasta Salad
Are you a busy family? Practices, Chores, Games and the like? Are veggies going bad in the bin? This pasta salad saves the day!
This pasta salad can be modified in so many ways... add some salami, pepperoni, pepperoncini peppers the list goes on and on!
The base for pasta salad is... PASTA! Chop veggies that suit you. For this batch we had cucumbers, red peppers, green onions, green olives, black olives, and feta cheese.
The icing on this cake is FLIPPIN' GOOD Greek Salad Dressing! Simple add olive oil, and vinegar with Flippin' Good Greek Seasoning. Pour over pasta and veg for the perfect busy night meal! If you're like me, and can't not make too much pasta... you will have lunch for days!
Button label
Under Ten Dollar Dinner
This amazing chicken and guac taco cost UNDER ten dollars, and is a crowd pleaser!
DISCOUNTED rotisserie chicken from Walmart (shred by hand)
Bring chicken to temp in a skillet with FLIPPIN' GOOD Southwest Seasoning.
To prepare the guac wheel out the food processor, or simply mash with a fork in a bowl the following...
Three ripe avacados, three green onions (chopped), the juice of three limes, one bunch of cilantro (chopped), and either a handful of cherry tomatoes or a healthy splash of salsa.
Spoon chicken into a warmed tortilla, top with fresh guacamole, and ENJOY!